The popularity of HR jobs can be estimated from the fact that in 2020, there were approximately 718,120 human resources workers in the United States and the number is forecasted to grow to above 840,000 by 2025. According to the US Bureau of Labor Statistics, HR jobs are projected to grow faster than average of all other occupations due to a rise in demand. For example,
This shows it's worth pursuing a career in HR. Usually, you need a bachelor's degree to make an entry into the HR field. A Master's degree can increase your chances of selection while you are looking for employment. But if you have an HR certification in hand, you have a competitive advantage in terms of selection and career growth. These certifications help you keep abreast of the HR practices, latest technology, and prevailing laws.
Let's have a look at what kind of certification you may pursue as a beginner to embark on a career in HR and how you may prepare for these certifications.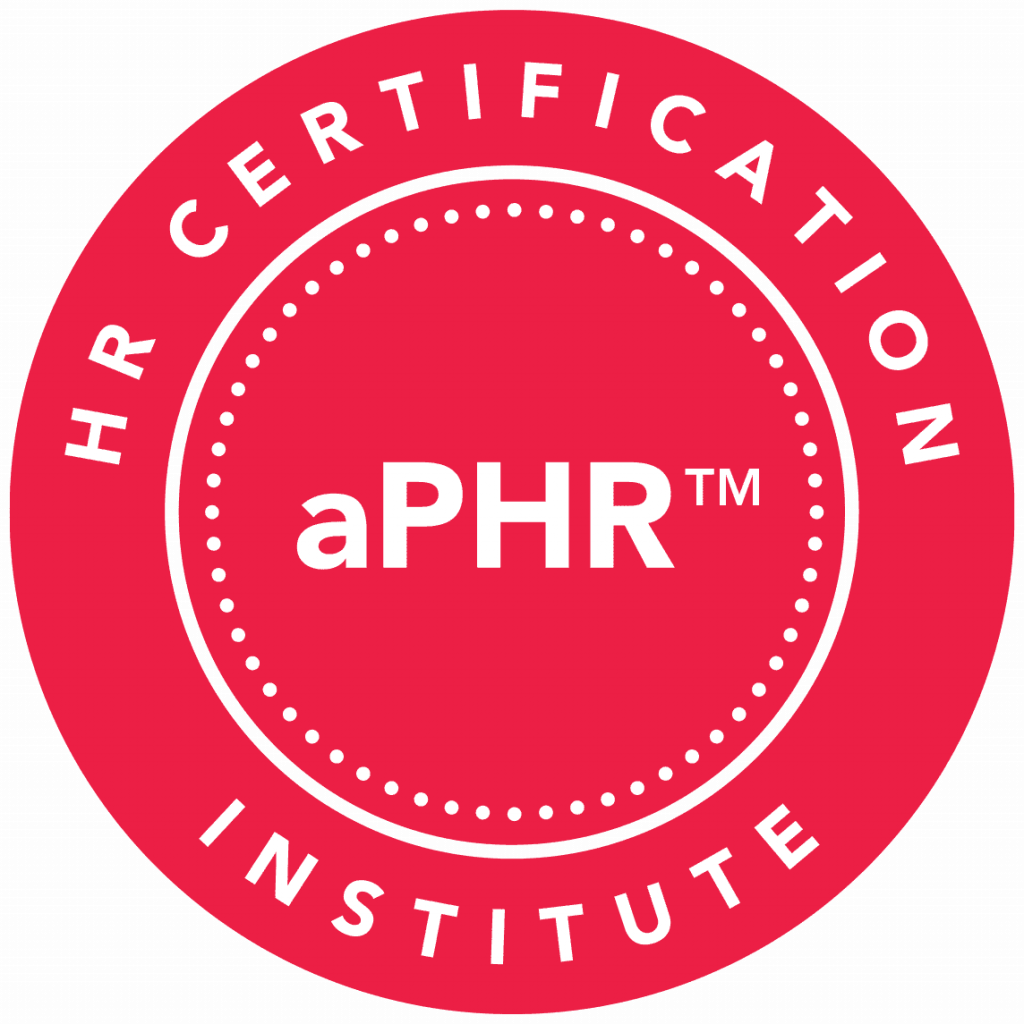 – 1 –
aPHR ( Associate Professional in Human Resources)
HRCI (HR Certification Institute)
This certification is designed and offered by a leading credentialing body, Human Resource Certification Institute (HRCI) for beginners in the HR profession.
Enrollment Criteria
Since this certification is knowledge-based and is for newcomers in the field, there is no experience-related requirement for it. The only requirement is a high school diploma or its equivalent for international candidates.
Exam Details
You will need to pay a total of $400 ($100 Application Fee + $300 Exam Fee) to register for this course.
This is a computer-based exam conducted at the Pearson VUE testing center or remotely using OnVUE. The duration of the exam is two hours and 15 minutes, and you have to answer 100 scored + 25 pretest questions. You need to score 500 / 700 to pass this exam.
How to Prepare for this Exam
Some useful tips to prepare for aPHR exam are as follows:
Get yourself familiarized with the exam outline and analyze your current level of readiness for the exam. The current aPHR content outline is as follows:

Functional Area 01 | HR Operations (38%)
Functional Area 02 | Recruitment and Selection (15%)
Functional Area 03 | Compensation and Benefits (14%)
Functional Area 04 | Human Resource Development and Retention (12%)
Functional Area 05 | Employee Relations (16%)
Functional Area 06 | Health, Safety, and Security (5%)

Find the area where you think you need to build your strength.
Gather resources such as books, online material, and courses for preparation. You can buy some resources online through the HRCI website, however, HRCI exam takers can also prepare for the exam by using a variety of resources that familiarize them with the HR body of knowledge.
Make a proper study plan. It's important to create and stick to a study plan. The preparation time depends on your current knowledge about HR practices. However, HRCI suggests that most test-takers spend more than 60 hours studying for the exam.
Learn about topics such as the hierarchy of need, Herzberg two factor theory, types of positive and negative reinforcement, job analysis, job descriptions, interview types, termination types, compensation plans, HIPAA, Wagner Act, ADR resolution, etc. Learn labor laws, discrimination prevention acts, disabilities act, VEVRA, WARN act, OSHA requirements, business ethics, finance and accounting rules, and Employment rights.
Make use of aPHR Flashcard apps. Quizlet also has free flashcards to prepare for each of the functional areas. For example, to build your knowledge around HR operations, which is 38% of the content, you can use these Quizlet cards.
Successful test-takers report using multiple techniques. Listen to audio lessons during driving, cooking, etc. Watch relevant videos in your free time and read related articles on employment, health, and safety laws.
Take the practice exam offered by HRCI. It costs $50 and once you access the practice exams, you have up to 180 days to use it repeatedly. Depending on your performance in the practice exam, you can make changes in your study plan and add or remove resources.
Join an online community of people who are also considering their aPHR Certification.
Useful Books
Courses that Can help you Pass aPHR
HRCI offers a number of options to prepare for the exam including its own exam preparation material. This includes the HRCI Certification Preparation Providers where you can search for upcoming exam preparation courses or programs based on your budget and learning. Other than that, you may take some online courses to prepare for your aPHR exam such as:

– 2 –
PHR (Professional in Human Resources)
HRCI (HR Certification Institute)
PHR is also offered by HRCI for professionals who already hold a position in human resources and report to an HR supervisor.
Enrollment Criteria
The selection criteria is as follows:
One year of experience in an HR position with a Master's degree or higher
Two years of experience in an HR position with a Bachelor's degree
Four years of experience in HR position in case of no degree
Exam Details
You will have to pay a total of $495 ($100 Application Fee + $395 Exam Fee) to register for this course.
This is also a computer-based test. The exam duration is 2 hours, and it consists of 90 scored questions (mostly multiple-choice) + 25 pretest questions. The exam can be taken at the Pearson VUE testing center or remotely using OnVUE.
How to Prepare for this Exam
Passing the PHR exam requires a good amount of preparation. However, using some useful preparation strategies can make it easier for you.
Make a commitment that you will have to study a lot and build your knowledge around the key areas covered in the course outline.

Functional Area 01 | Business Management (20%)
Functional Area 02 | Talent Planning and Acquisition (16%)
Functional Area 03 | Learning and Development (10%)
Functional Area 04 | Total Rewards (15%)
Functional Area 05 | Employee and Labor Relations (39%)

Keep reading articles and listen to HR thought leaders. Dive down deep on the topics such as:

Vision, Mission and Values of the Organization
Industry best practices
Significance of data in hiring and data security
Procedures related to corporate governance and compliance
Change management
Risk management
Hiring laws, training and development, employee rewards, employee health and safety
Performance management and Termination procedures
Talent sourcing methods and techniques
Interviewing techniques
Mergers and acquisitions
Various Applicant Tracking Systems
Job analysis, evaluation concepts, and compensation
Employee training, coaching, and mentoring techniques

Make a regular study schedule
Make use of various PHR flashcards available online
Join various online study groups or discussion forums such as r/humanresources Subreddit, HRCI official Twitter feed, HR Certification Study Group, PHR/SPHR/SHRM Study Resource and HR Professional Forum, HRCI & SHRM Certification Forum on Facebook.
Courses that Can help you Pass PHR
Useful Books
Some useful books to prepare for a PHR exam include: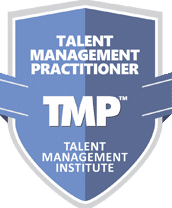 – 3 –
TMP (Talent Management Practitioner)
TMI (Talent Management Institute)
TMP can make you attractive to HR recruiters around the world. The certificate is issued by the world's leading HR accrediting body, Talent Management Institute. After getting this certification you can easily apply and get a junior-level HR position as this certificate demonstrates knowledge and understanding of all critical principles, theories, techniques, and tools currently practiced in Talent Management.
This course is for ambitious entry-level professionals with one or two years of experience in the field, recent graduates seeking an authoritative career start or those who want to be aspiring learning and development professionals.
Enrollment Criteria
There are 6 tracks, each requiring a different set of eligibility criteria. These tracks are listed here.
Exam Details
To register for the TMP exam, you will pay a total registration fee of around 625.00 USD and within 180 days, you can prepare and take the exam.
According to TMI, the questions in the TMI exam aim to validate the candidate's awareness of talent management practices. The exam is two hours long and is held online. There are a total of 60 questions that cover the following four knowledge dimensions.
| | |
| --- | --- |
| Area | Weightage |
| Defining Concepts and Perspectives in Talent Management | 25% |
| Element of Strategy and Leadership in Talent Management | 25% |
| Critical Focus areas of talent management practice | 35% |
| International Talent Management experiences and Insights | 15% |
Data Source
How to Prepare for this Exam
Just like aPHR and PHR, the TMP exam needs proper preparation around the areas mentioned above.
Allocate study time according to the weightage given to each subject and then stick to the plan. The best thing is that you don't have to invest much time and money in finding study material for this course as TMI provides you with all the relevant resources when you register yourself for the course.
It's not a bad idea to keep looking for talent management material online to be at ease during exams. For example, in your free time, use talent management flashcards.
Useful Books
After receiving your payment and application validation, TMP will give you a TMP™ Resource Box containing the books and other learning material. You will receive:
Courses that Can help you Pass TMP Exam
In order to pass TMP, you don't need to take any additional courses other than the material provided by TMI.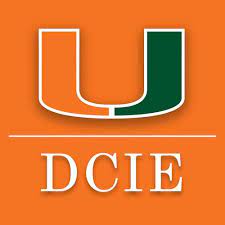 – 4 –
Human Resource Management Certificate
University of Miami
The office of professional advancement at the University of Miami also offers a six-month Human Resource Management Certificate program for beginners, though seasoned HR professionals can also benefit from the program.
Enrollment Criteria
If you are a newbie to HR, but have at least a high school diploma, you can enroll in this course.
In case you already have a little bit of field experience, you can refresh your skills by learning the latest and relevant topics in the industry. Small business owners and workers who have to deal with personnel issues also find this course highly useful.
Exam Details.
The tuition fee is $1,995 that includes all the study material. This certificate is a self-paced online program, which includes meetings held via zoom. The course instructors are individuals with vast experience in the industry.
The university has its own examination methodology at the end of each course. During each one-month course, you will be able to learn theory as well as practices about the following HR knowledge dimensions:
Strategic Management
Legal and Regulatory Issues
Employment, Planning, and Practice
Benefits and Compensation
Training and Organizational Development
Employee and Labor Relation
How to Prepare for the Exam
As the courses are taught by the instructors themselves, it's important to keep preparing for each knowledge dimension alongside.
Useful Books
The university provides books and other learning material and the cost of this material is included in your tuition fee.
Conclusion
If you are passionate about making a career in HR, any one or a combination of these certificates can increase your chances of getting a job and making a jump in your career. At the same time, these certifications are designed to enrich you with the best practices in HR so that you can make a difference at your workplace. Once you are past beginner level and ready for more advanced certifications, check out our article on Top 5 certifications for HR Professionals.
Disclosure: As an Amazon Associate, this site gets commissions for purchases made through Amazon links in this post.